Packing for the big family getaway has an air of excitement – often mixed with trepidation as you realise to your dismay that the extra camping mattress definitely won't fit. You've tried everything you can; even toyed with the idea of losing the second Esky. 
Nope. That is out of the question. 
You need real solutions here. You need roof racks. 
Planning your next getaway? Roof racks are your ticket to stress-free packing (and unpacking)
If you haven't already got roof racks, you may not know what you're missing out on. Those bikes that you never dreamed of bringing along, the kayak, the surfboard – all of these are suddenly fair game. Still not convinced? 
Here are some benefits to get your brain ticking.
Roof racks can make your holidays last longer 
It's true. Those sporting roof racks don't just have more space to play with, they're also transporting the gear that makes holidays more fun. Whether it's bikes, fishing rods, or a great big roof box to cram all that extra stuff – roof racks are your key to spending an extra slice of time away from the humdrum of city and suburban living.  
Thinking of casting a line? Don't let your bait and tackle stink you out 
Roof racks give both amateurs and professional fishers a chance to breathe some clean air at the wheel. Anyone who's gone on a boat run will know that no matter how many plastic bags you throw around that pile of bait – sooner or later it's going to smell pretty dodgy. Keeping precious fishing tackle out of the way of small feet, pets, and everyone's eyes and noses is a priority, and roof racks give you the perfect opportunity to keep some distance between you and the fish.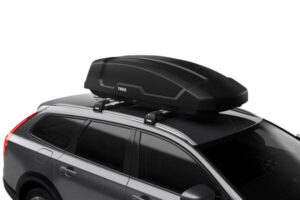 If yes, chances are it's not too happy about any junk lying around. Bits and pieces of sporting equipment, forgotten shoes, and water bottles rolling around – your Subaru Forester has a lot of space back there, but that doesn't mean you can fit everything in there. Give your dog the space it deserves and throw all that stuff in your roof box. You might even find there's room for a custom-made dog lounge in the boot – you just never know. 
Keep your equipment safe
There's nothing worse than feeling queasy about something tied to the roof of a moving car. DIY bike carriers can be a dangerous contraption if not secured correctly, and with any number of potential calamities, you don't want to be the person that causes an accident. Roof racks ensure you've got a tried and tested solution keeping your sporting equipment safe and secure, even when you're pounding down the freeway. 
On the move? Roof racks give you more freedoms 
If you're moving house, travelling the country, or simply obsessed with taking holidays, your Subaru Forester will be your best friend through all of this. Having roof racks only creates more opportunities for transporting large items and things you normally wouldn't think of transporting by car. Once you've got them – you'll probably never imagine how you used to pack for big holidays without them.
Roof racks make driving more comfortable – for everyone 
On a 6 hour drive, comfort is king. With more space for storage above the car, roof racks allow precious space to be saved in areas that really matter, like legroom. Your Forester packed to the brim for a mega-trip is sort of cozy and fun at the start – but this can quickly descend into chaos and the inevitable, "Are we there yet?" Having even an extra few inches of space around you can translate into a very different mood at 5 hours in. 
Roof racks take the stress out of big trips, and if you're bringing a family with you – this factor is multiplied tenfold. 
Roof racks will make your drive safer
Having the boot crammed with tents and blow-up mattresses isn't exactly anyone's idea of safety. The extra visibility you gain from transferring this load into your roof box is a huge plus when you're embarking on a long drive. Even if it's transferring bikes that would normally sit on a tow-bar rack onto the roof, it can create far better visibility and driving conditions for whoever's at the wheel.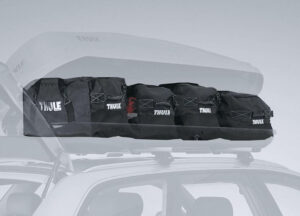 Like camping? Take your campsite to the next level 
…literally. With a roof camping setup – you can pull up almost anywhere off the beaten track and pitch tent. This allows you unprecedented access to some of nature's more rugged and difficult landscapes. And if you're afraid of creepy crawlies and snakes – sleeping on your Subaru Forester rooftop is perhaps the solution you've been waiting for. 
Get your rooftop bonanza sorted today. Visit your local Subaru dealership 
Think you might benefit from roof racks? Don't wait until your holiday planning takes over. Jump on down to your local dealership and ask about what roof racks are best for your Subaru Forester. You'll be one step closer to a longer, safer, and more exciting holiday.